WHY PAPA JOHN'S IS BETTER
Drive to be the best. Better Ingredients. Better Pizza.
The secret to success is much like the secret to making a better pizza - the more you put into it, the more you get out of it. Our pizza family is as hungry for perfection today as we were when we first opened our doors more than 30 years ago. And we're driven to be the best at making innovative new products and recipes.
Quality is at our core. It's the foundation we started with, from the first Papa John's pizza that was made in a broom closet in Jeffersonville, IN, to now more than 5,000 locations in 44 countries and territories around the world.
We don't use cheap and more processed ingredients. Whether it's our signature sauce, toppings, our original fresh dough, or even the box itself, we invest in our ingredients to ensure that we always give you the finest quality pizza.
For you, it's not just a better pizza. It's a family gathering, memorable birthday, work celebration or simply a great meal. It's our goal to make sure you always have the best ingredients for every occasion.
HOW WE STRIVE TO BE BETTER
FOCUS
We must keep The Main Thing, The Main Thing. We will consistently deliver a traditional Papa John's superior-quality pizza.
ACCOUNTABILITY
We do what we say we are going to do when we say we are going to do it. We earn the right to hold others to a higher level of accountability by being accountable to ourselves, our customers and our business partners.
SUPERIORITY
Our customer satisfaction must be consistent, quantifiable and demonstrable. At Papa John's we expect excellence - the "best in its class" in everything we do.
P.A.P.A.
People Are Priority Always. Our success depends upon our ability, as a team, to work together to achieve our goals and expectations.
ATTITUDE
If you think you can or you think you can't - you're right! The difference between winners and losers is a positive mental attitude. Our attitude is a reflection of what we value: successful team members must be upbeat, proactive and passionate about everything they do.
CONSTANT IMPROVEMENT
We never stop trying to surpass our previous best. We constantly "Raise the Bar." No matter how good we are, we will always get better.
OUR STORY
Focus
John Lands First Job at Rocky's Sub Pub.
John's dad, Robert Schnatter, and his grandfather, "Papaw" Ackerson, drilled into John the importance of hard work. At 15 years old, he landed his first job at Rocky's Sub Pub, a local pizza restaurant, and worked his way up from dishwasher to pizza maker. That experience inspired him to open his own pizza restaurant and create a superior-quality pizza chain.
1984
After College He Saves Father's Business by Selling Prized Camaro.
John received a business degree from Ball State University. He worked at his father's tavern, Mick's Lounge, and after learning that it was on the verge of bankruptcy he sold his prized 1972 Camaro Z28 for $2,800 to help save the business. He knocked down the broom closet of Mick's Lounge, purchased used restaurant equipment, and began delivering pizzas out of the back of the bar.
1985
The First Papa John's Opens in Jeffersonville, Indiana.
After one year, John made enough money to start his own restaurant – the very first Papa John's.
Now John was able to put his idea of building a better pizza chain – one that's focused on quality – into action.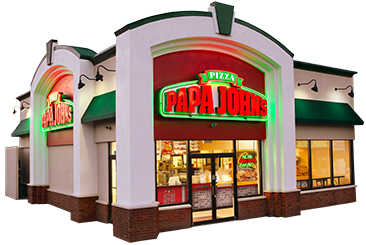 1986 to 1992
We Sell our First Franchise and Grow to 100 Restaurants.
In 1986, Papa John's sold its first franchise (restaurant #9) to Roger and Scott Roalofs in Fern Creek, Kentucky which is still operating today.
By 1991, the 100th restaurant was opened in Clarksville, Tennessee.
1993 to 1999
IPO Followed by Period of Rapid Growth.
In 1994, Papa John's opened its 500th restaurant. By 1999, the 2000th restaurant opened and the company topped $1 billion in systemwide restaurant sales.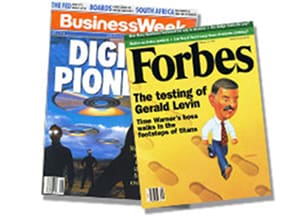 1995
Forbes List of the Nations Best Small Companies.
Ranked 10th by Forbes in List of the Nations 200 Best Small Companies.
1997
Ranked #1 in Overall Customer Satsfaction and Product Quality.
For the first time Papa John's is ranked #1 in overall customer satsfaction and product quality among national pizza chains, in Restaurants and Institutions' Choice in Chains survey.
2001
The Birth of Online Ordering.
Papa John's becomes the first pizza chain to offer national online ordering at all traditional restaurants. That spurred major growth and by 2008, Papa John's topped $1 billion in e-commerce sales and its first $1 million in mobile web orders. By 2010, this exploded to $2 billion in U.S. e-commerce sales.
2006
Guinness World Record and 7 year Streak in Customer Satisfaction Rankings.
Papa John's made and delivered 13,500 six–inch pan pizzas to construction workers in San Diego upon completion of the U.S. Navy ship Lewis and Clark. Workers feasted on 2,275 pounds of cheese and 36,000 slices of pepperoni as a reward for finishing the two-and-a-half year job.
Rated #1 in Customer Satisfaction.
For the seventh consecutive year Papa John's was rated #1 in customer satisfaction among all quick service restaurants in the American Customer Satisfaction Index.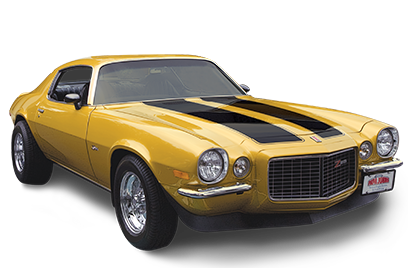 2009
Papa John's Long-lost Camaro is Found! Man receives $250,000 Finders Fee.
Papa John's offered a reward to help find the original Camaro Z28 that John sold for $2,800 in 1984. The Camaro was found and the finder was paid the $250,000.
Today a replica Camaro sits in the lobby of our corporate offices. It reminds us that sometimes you need to make sacrifices to get ahead. It is a symbol of what it means to be all in and do everything possible in service to others and to make one's dreams a reality.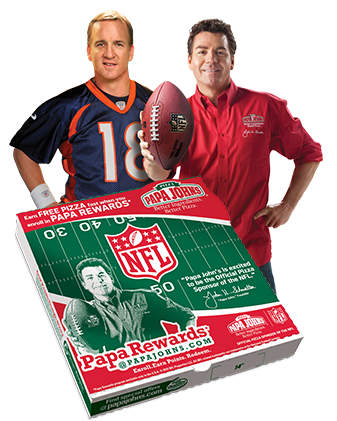 2010
Papa John's Becomes Official Pizza Sponsor of the NFL.
Football is America's most popular spectator sport. And pizza may be America's favorite game-time food. During the Super Bowl alone over 4.5 million pizzas are consumed by customers of the leading chains.
Players like our spokesman and franchisee Peyton Manning embody the attitude that our company was founded on and which remains at the core of what we do every day and with every pizza we make.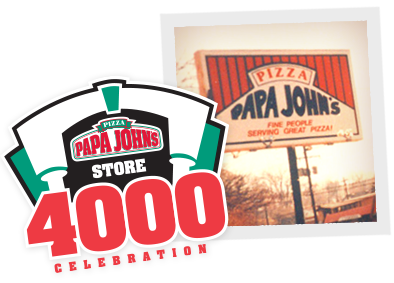 2014
We Celebrate our 30th Anniversary.
In 2014 we celebrated our 30th anniversary. We are proud of our success and that our founder John Schnatter continues to be at the heart of everything we do. He is as passionate today about quality and making a better pizza as he was when he started this business. This passion and strong connection to our roots is what separates us from other national pizza chains.
2017
Where we are Today.
Over 5,000 restaurants worldwide—including more than 1,500 international restaurants in 44 countries and territories. We thank you, our valued customers, for once again voting us #1 in customer satisfaction in 2016.
With a strong track record of digital "firsts" that have made ordering easy for customers, Papa John's has created a digital experience that customers love. Our digital and mobile channels now account for more than 50 percent of Papa John's total U.S. sales (delivery and carryout), making us the first in the industry to surpass this milestone!
Even after over 30 years, what makes Papa John's different is our drive to be the best. We continue to make investments in our ingredients for our customers and stay true to our vision — Better Ingredients. Better Pizza.
DEAR PAPA
Letters to John
In an age of texts and tweets, emails and instant messages, it's nice to know people still write letters. Browse our latest selection of letters from Papa John's customers. Papa John reads every letter, and he'd like to read yours. Do you have a passion for Papa John's pizza or a pizza-related story you want to share? We invite you to send a letter to John. Maybe we'll share it here.
Write John at: Papa John's 2002 Papa John Blvd Louisville, KY, 40299